Hundreds of lives impacted over 10 days on two Caribbean Islands.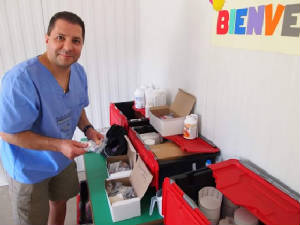 This was Jeff's first time to visit and minister on these two Caribbean islands. This mission trip began in the Dominican Republic, where our group of 20-plus people conducted eight medical clinics in eight different locations in the western part of the D.R., over four days. Our group was made up of medical students from three universities in the U.S., a couple of local doctors, missionaries from the U.S., and several host church members. There were over 500 local residents who received medical aid during the clinics. The clinics were held mostly at churches throughout the area.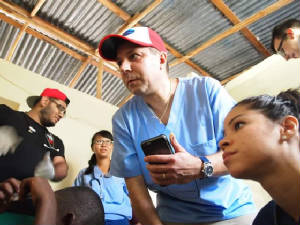 Each patient would be greeted and signed in, then they would wait to see one or two of the medical students. After the students took their vitals and asked questions about the patient's illness, one of the doctors would visit with the patient. If medication was necessary, the doctor would then prescribe medication. The patient would bring the Rx to Laurie Cruz, head of the pharmacy. Jeff put his pharmaceutical knowledge to use by assisting Laurie in dispensing medicines to those needing them. After each patient was treated, they would then join a group of local pastors and congregants for prayer. Everyone who needed medical attention was seen, even if it meant staying several hours after the clinic was supposed to end. The students were dedicated to make sure nobody left without being treated. Every patient was also ministered to and were told how much Jesus loves them.
We also ministered in an evening service at one of the local churches, where Jeff was given the opportunity to minister in music on his trumpet, and Alex Miranda shared his testimony of how he founded "Jose's Hands Medical Missions."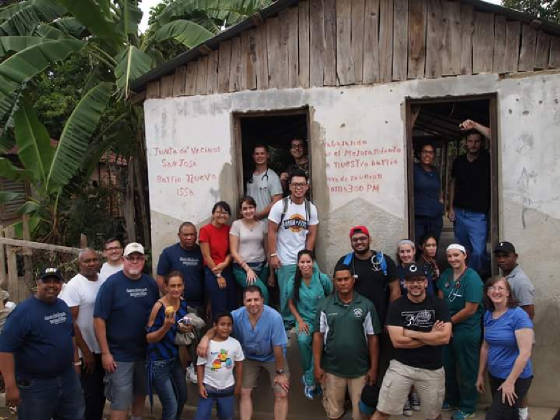 Following the week in the Dominican Republic, Jeff and Victor Cruz, of One to the Other Ministries, traveled on to Puerto Rico, where they had the opportunity to minister in two churches and Victor's former school. The first stop was a Sunday morning service at Mont Clair Presbyterian Church in Isabela. Then they traveled to Ponce where they ministered on Wednesday night at Iglesia Nuevo Testamento de Ponce. On Thursday morning, Victor spoke and Jeff played a solo during chapel at the Academia Menonita Summit Hills, in San Juan.