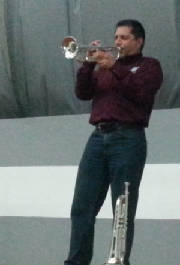 Playing a few solos at the Women's Seminar in Lima
This mission trip was unlike any that I have been on in the past. This time, I traveled with a large group from "One to the Other Ministries," made up of adults and youth. There were 32 of us in all, from Pittsburgh, Tulsa, and Tampa. Our mission included performing a dramatic pantomime presentation entitled Spellbound. The production is based on the original Toymaker and Son. It is set to music with Spanish narration. This was the main focus for the youth, although some of us adults also took part in the drama. We performed the drama in schools, churches, and right on a closed street in the garment district of Lima. After each performance an invitation to receive Christ was given and over the course of 23 performances, hundreds came forward to receive Christ into their lives. It was truly an amazing tool to get the people to stop, take notice, and watch the story of the gospel take place before their eyes.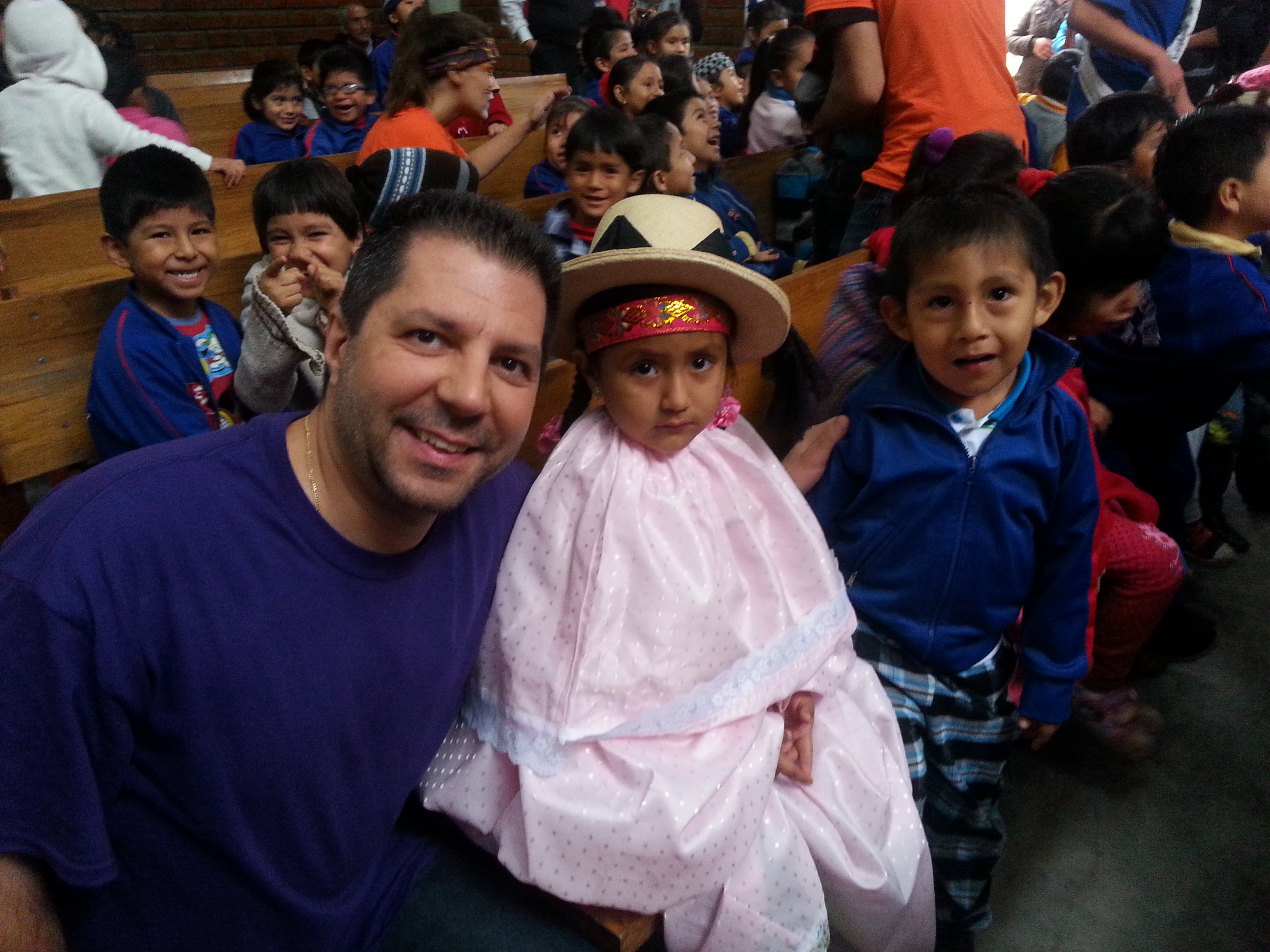 Ministering to the children following a performance of our drama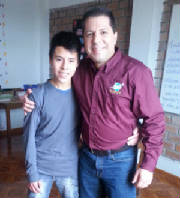 15-year old minister, Luchito
I was honored to be asked to play the role of "The Toymaker" (God the father) in the production. We had only two days to learn our staging and our cues, but it came together real quick, and all to the glory of God. I also had the opportunity to preach at one church and minister in music at three different services and a women's seminar. I was really impressed with a young man, 15 years old, name Luchito, who lives in the Mount Horab area of Lima. It is an impoverished area, but he feels called to the ministry there and has already begun ministering to the youth in that area. He has a strong burden for the lost of his community, and I know God is going to bless him!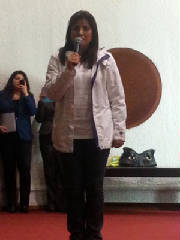 First-Vice President Carmen Amonte Durand adddressing the congregation
We were also, as a group, invited to minister at the Peru House of Congress, by the invitation of First-Vice President Carmen Omonte Durand, Governmental Minister to Women and Vulnerable citizens of Peru. This was a huge honor as a couple of our adult leaders had the opportunity to speak and then pray over her and the nation of Peru. There were several congressman and dignitaries in attendance, and I had the opportunity to play a couple solos with the praise and worship band.