The
Jeff Brucculeri LIVE Interview Experience
is a fun, interactive program in which Jeff does a live talk show in front of your group or congregation, and your own pastor or leaders are the guests.
Jeff brings his 20-plus years of experience as a talk show host to this entertaining and educational live event. This program allows your audience an opportunity to see members of the pastoral staff, group leaders and their cohorts in a new light, as they are the guests in this live interview setting. The interviews are conducted with a G-rating and no inappropriate questions will be asked, however, the audience will be roaring with laughter as Jeff turns the most mundane "guest" into the most interesting interviewee.
You decide on the amount of time you'd like to fill and you choose the "guests," and then let Jeff do the rest.
Call now to book the Jeff Brucculeri LIVE Interview Experience at your next conference, service, retreat, or banquet. Call 918-810-8999.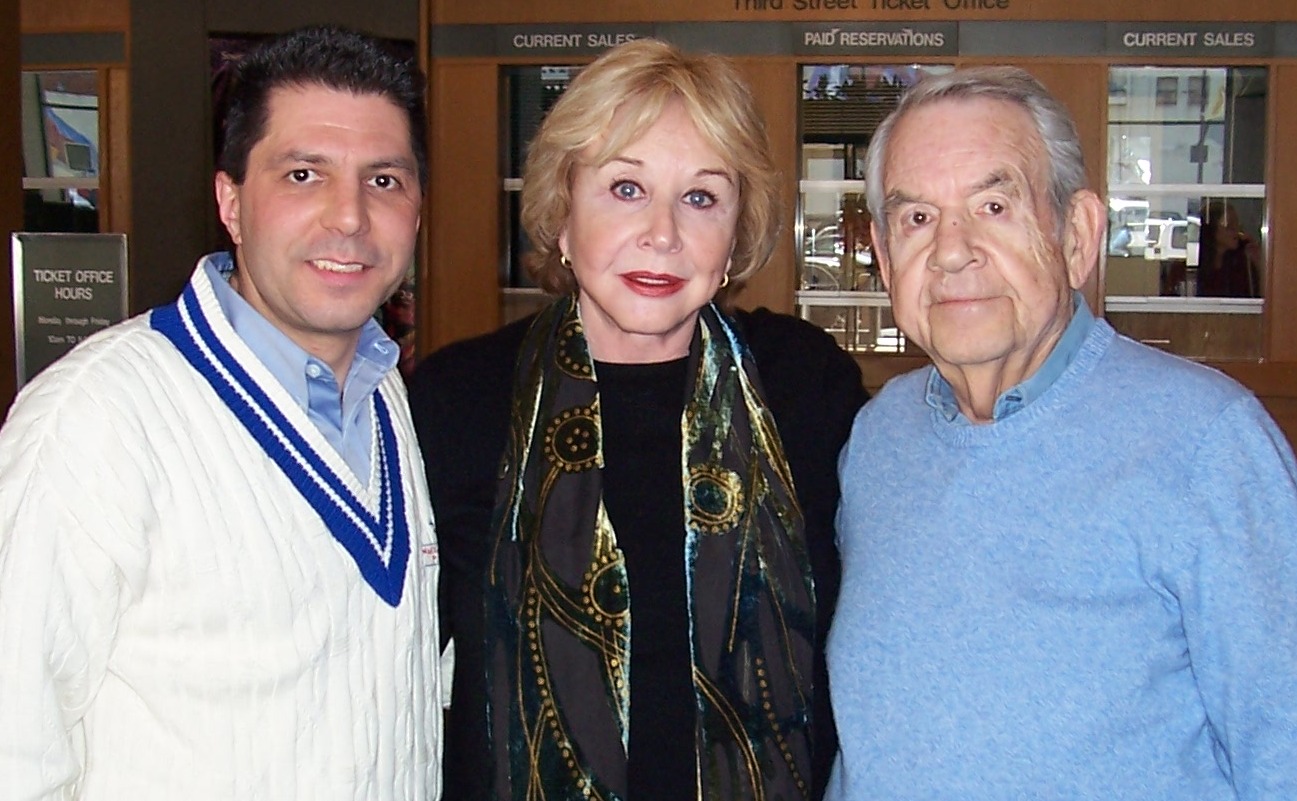 Jeff with actors Michael Learned and Tom Bosley following an interview
"Thank you for such a wonderful interview. You asked some great questions we don't usually get."
-Micheal Learned (Olivia on "The Waltons")
"I started in radio, and I can tell you're a real pro."
-Tom Bosley (Mr. Cunningham on "Happy Days")
"Jeff, I have interviewed with many hosts, but none as professional and engaging as you. Your style compliments your talent and your sincere love for what you do."
- A.J. Scribante, founder of MAJERS, author of Shelf Life